Spanish player Rafael Nadal holds his tr...
Paris, FRANCE: Spanish player Rafael Nadal holds his trophy after winning the French Tennis Open final match against Swiss player Roger Federer at Roland Garros, 10 June 2007 in Paris. Nadal won 6-3, 4-6, 6-2, 6-4. AFP PHOTO / THOMAS COEX (Photo credit should read FRANCOIS GUILLOT/AFP via Getty Images)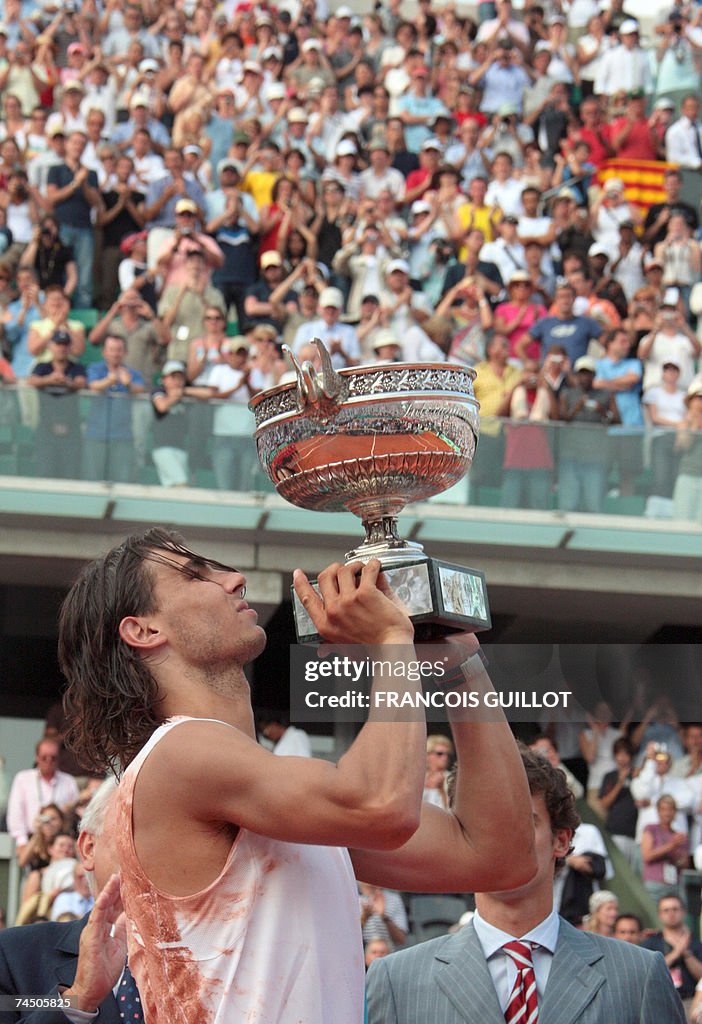 How can I use this image?
DETAILS
Restrictions:
Other than commercial and promotional uses, full rights in UK, USA, Ireland, Italy, Spain, Canada (not Quebec) and restricted rights elsewhere.  Please call for uses involving restricted rights, commercial or promotional.
Date created:
10 June, 2007